by Richard Demarco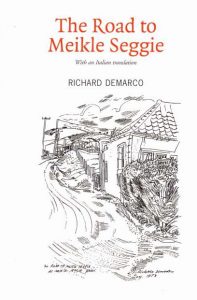 Now in Italian and English, The Road to Meikle Seggie was first published in 1978. It is a series of illustrations by Demarco  and follows his Journey as an artist. The title of the book has become a metaphor for the idea of the artist as explorer.
Publisher: Luath Press Ltd (3 Jan. 2015)
ISBN: 978-1910021842
Review by Giles Sutherland: here.